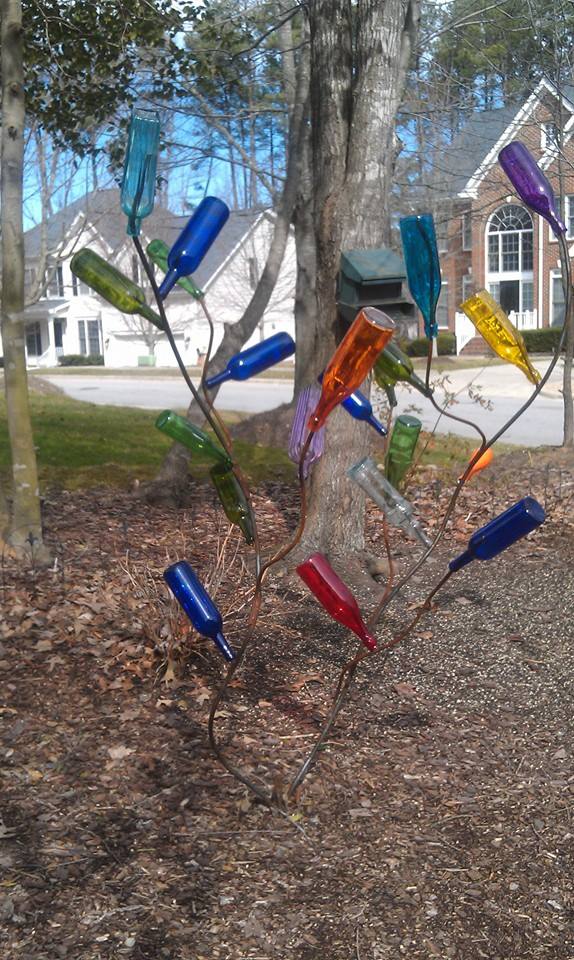 Here is a great history of bottle trees by Dave Tabler.


​


Also a link to the Hillsborough bottle tree project. I'm a huge fan of this blog and frequently use it for inspiration!
Each tree is custom made out of rolled steel, which holds up better and looks smoother than the typical rebar. I try to keep most of them at under 7 feet tall to make changing the bottles out easier, but if you want a taller one I'm happy to oblige. I can make it in just about any shape or form you can imagine... Twisty, windswept, tall and straight, or any combination you can think of, just let me know and we can get your yard decorated!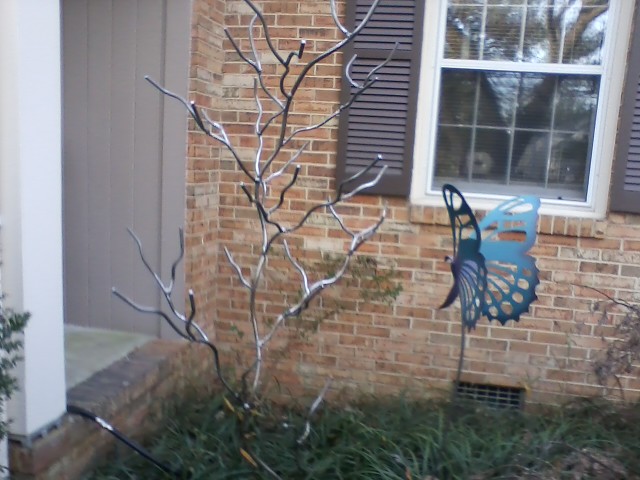 This is what they look like with no bottles and before they start to rust!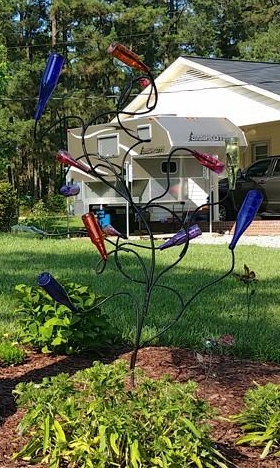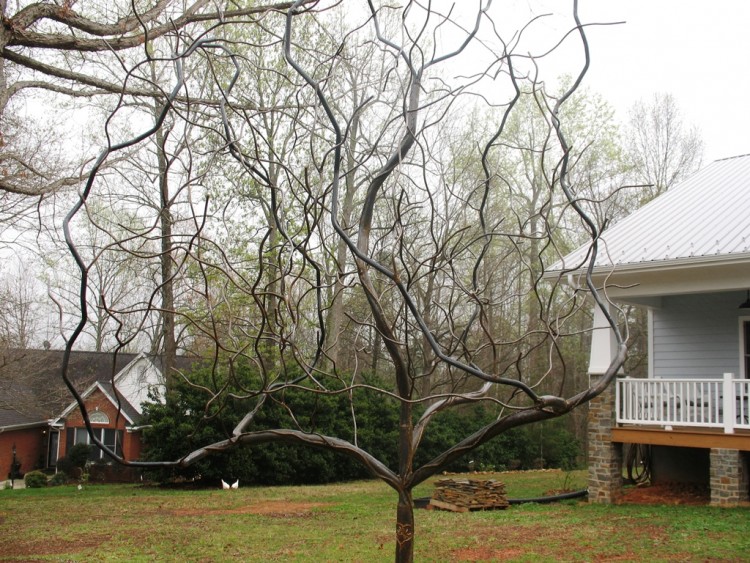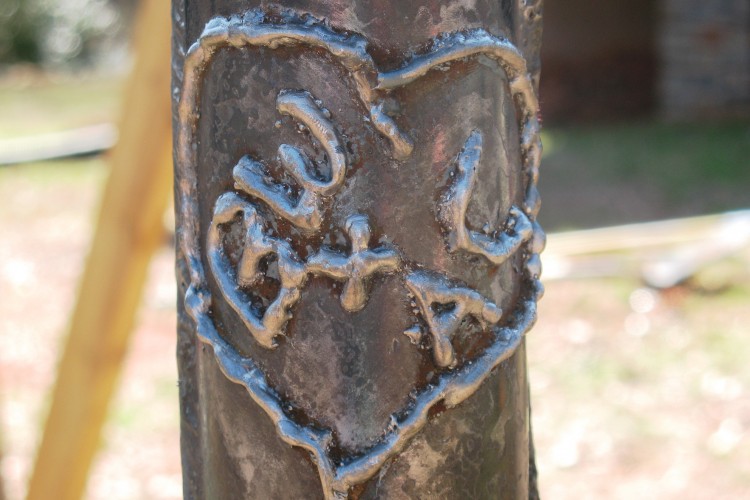 This is a very large commission that can be seen at the end of Blackberry Lane near downtown Hillsborough. It stands over 15' tall and holds over a hundred bottles!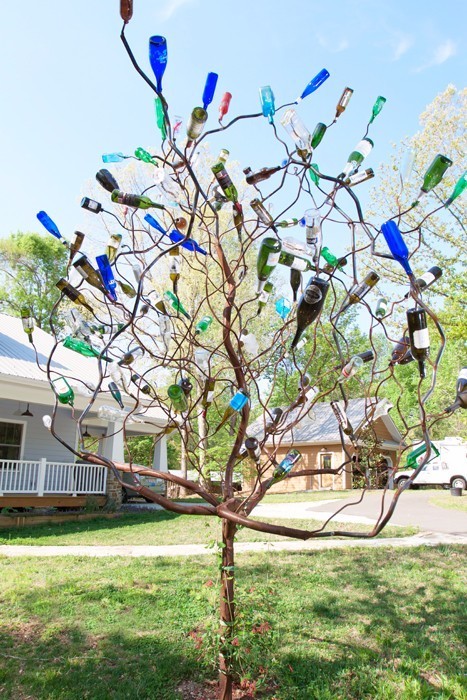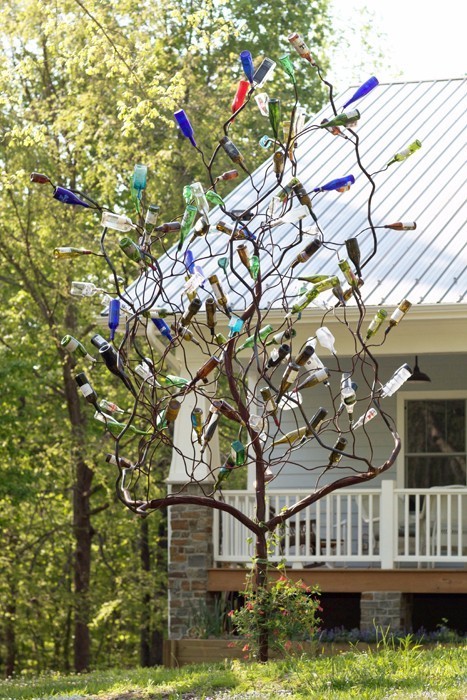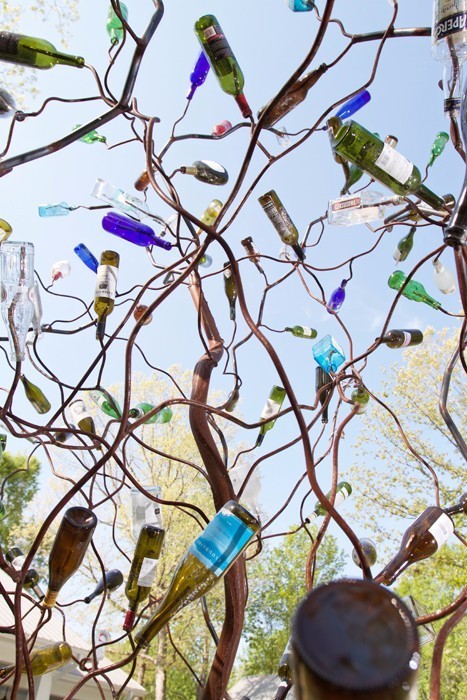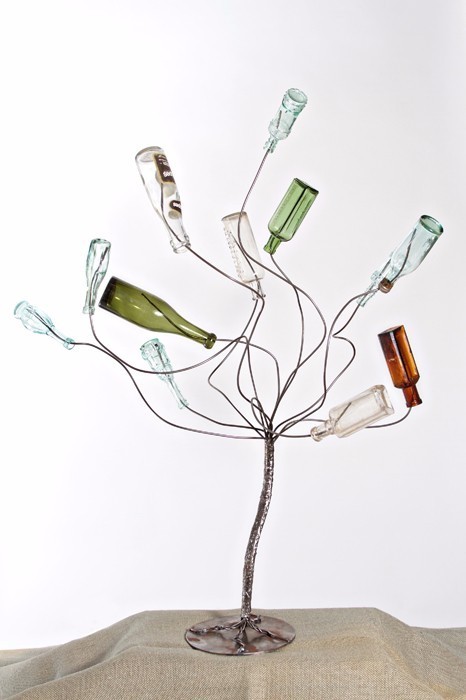 I can also do mini trees for those who don't have much of a yard!
------->​​